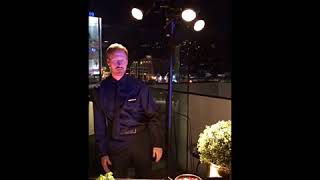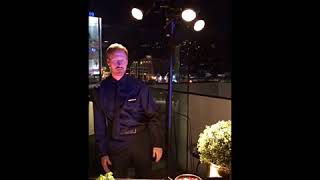 I don't know if this is typically how they run Taco Bars in West Hollywood, but this footage is shocking!!
Canada Golden Maple Film Festival
I had the privilege of attending the Canada Golden Maple Film Festival the other week to celebrate the film "Whisper" being a finalist. I had a great time meeting other industry professionals, enjoying the red carpet and warm hospitality of Hilary and the other event planners, and seeing family in beautiful British Columbia! They even made a poster for me and drove me up to the red carpet in an Aston Martin!! Here are some pictures from the weekend: Shout out to "We're Not Friends"!
Back in the day, I helped Ashley and Don out with the test pilot for their tv show. Fast forward to today, they've made an incredible first season (check it out HERE) and are running an incredible campaign to finance Season 2 and get it done right! They've got some great people on board and even have the creator of "Boy Meets World/Girl Meets World" endorsing their show! Seriously!! We should just throw them our wallets now! :) Go HERE to get on board and help them make a gre